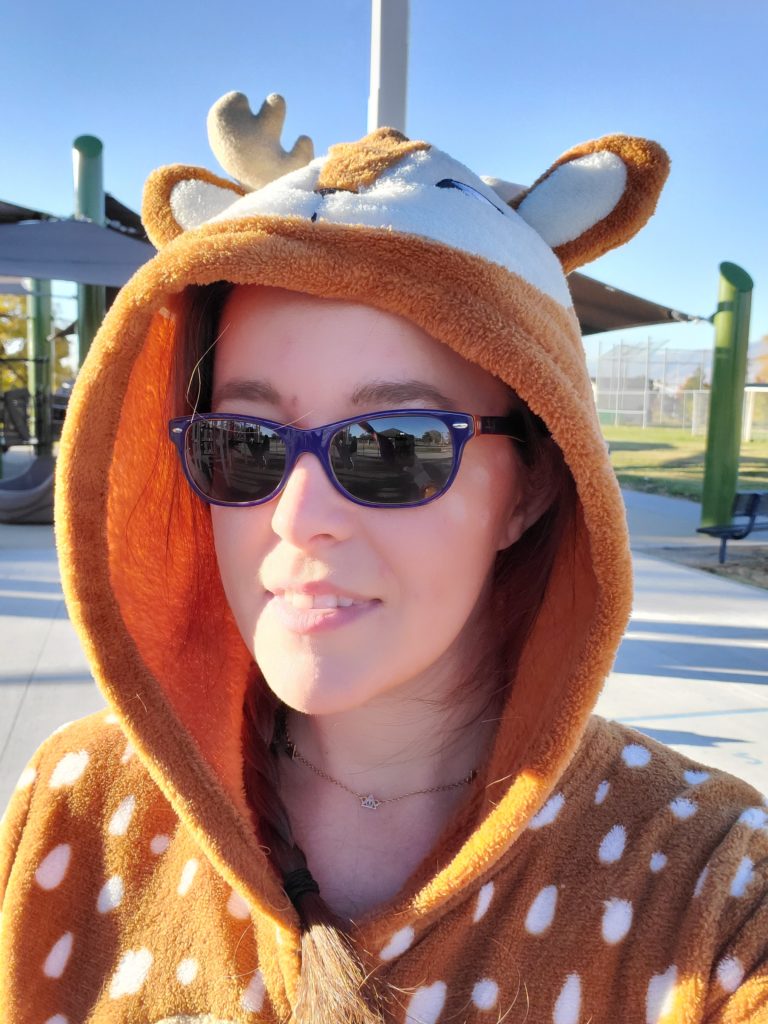 Hello hello!!
It has been a long year for all of us and I am ready to introduce myself and show you all what I will be creating for you and collaborating with The Beachy Quilter. 🙂
I started out looking for a job that I could do from home and that travels well, my husband is in the Air Force so we change home locations fairly often. I discovered vinyl and heat transfer vinyl as a create outlet that could potentially bring in some income down the road. I have always loved art and anything creative so I jumped in.
Courtney Does Crafts was born! (AKA "CDC")
(Now anyone who has had any dealings with the military community will understand that we LOVE acronyms, and I am no exception.)


My first ideas and projects were for myself and friends, then branched out to creating home decor signs and car decals for military community. I love making t-shirts and baby onesies with cute puns and even cuter characters. I have also thoroughly enjoyed working with military families to create their "Home is Where the Military Sends Us" duty station hanging signs.
By this time I had been creating vinyl designs for a couple years and had caught the eye of our very own TBQ (The Beachy Quilter) "CEO" (Carries Everything Out) Eddie Greenlee (AKA my Dad). He wanted to know if I would be interested in creating some designs that might work with his new "Threader" Babylock Intrepid 6-needle embroidery machine. I thought to myself, "Sure! That sounds like a fun challenge!" and, as they say, we were off!
This Christmas we were able to get together and hash out the differences between creating a design for vinyl versus a design for his embroidery machine. Since we currently live in Utah and TBQ is located in Florida, and because both my Dad and I learn best hands-on, this delay was unfortunately necessary.
So I came to the table with, what I thought was, a simple design.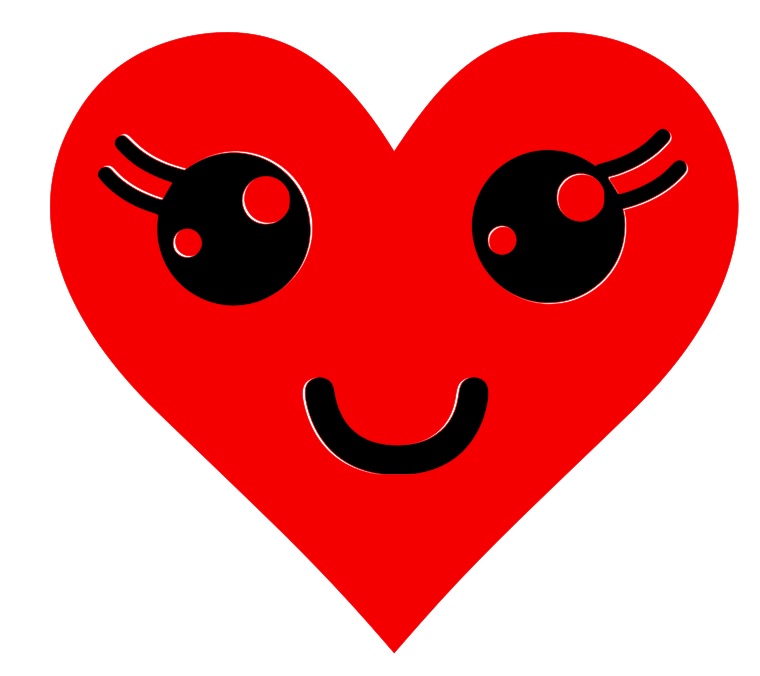 After loading it up into the Art-n-Stitch program, Dad proceeded to teach me how to convert this simple image into an embroidery file.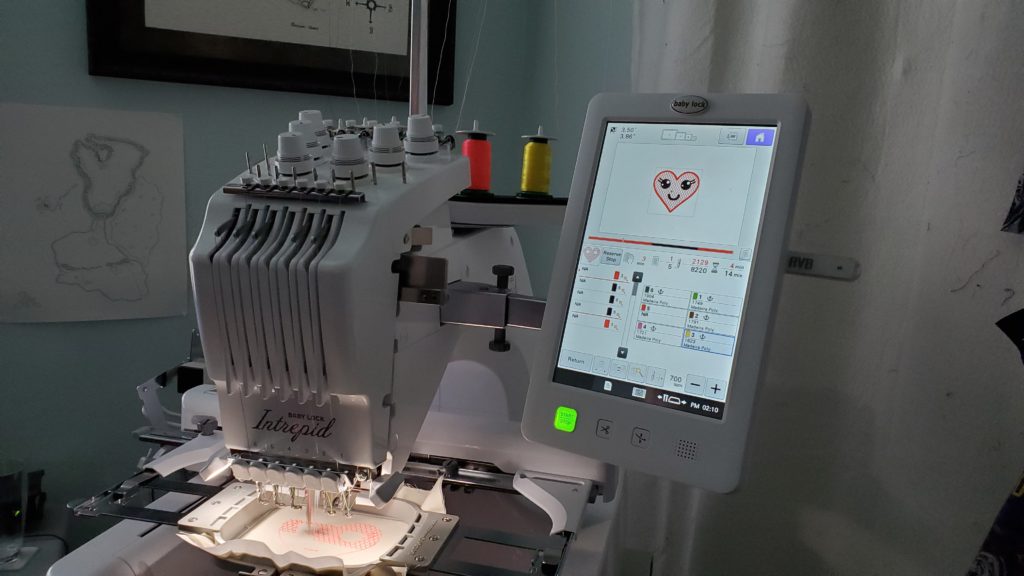 Now to test it out on "Threader"! (Insert lots of nail biting on my end, haha!)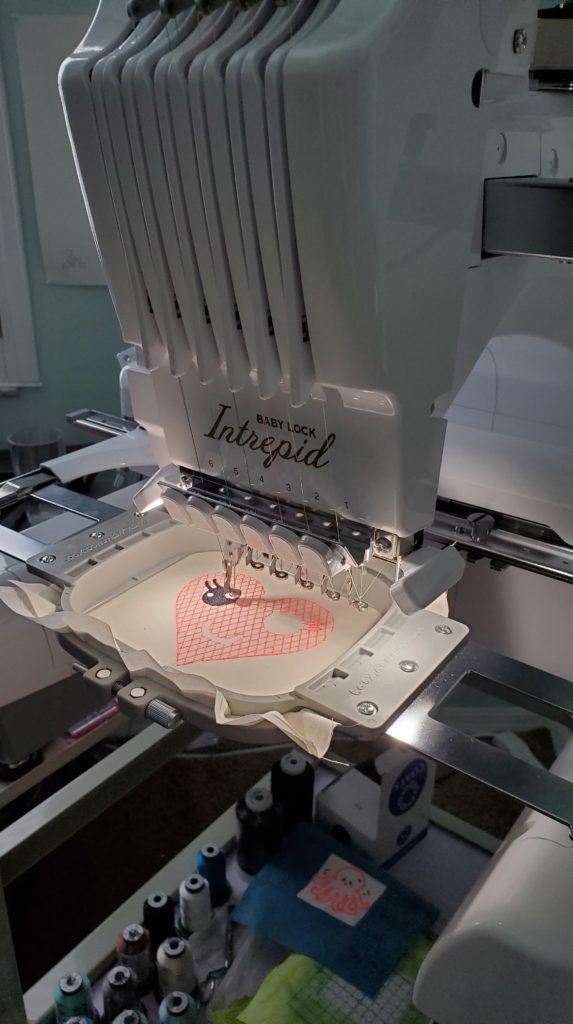 And more nail biting…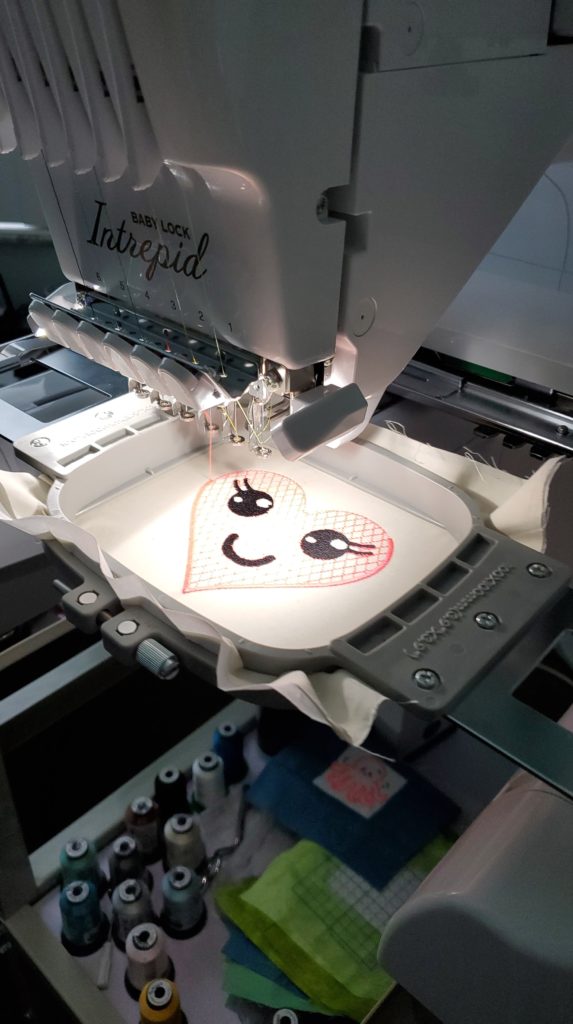 And a little more nail biting, but it is really starting to look pretty good!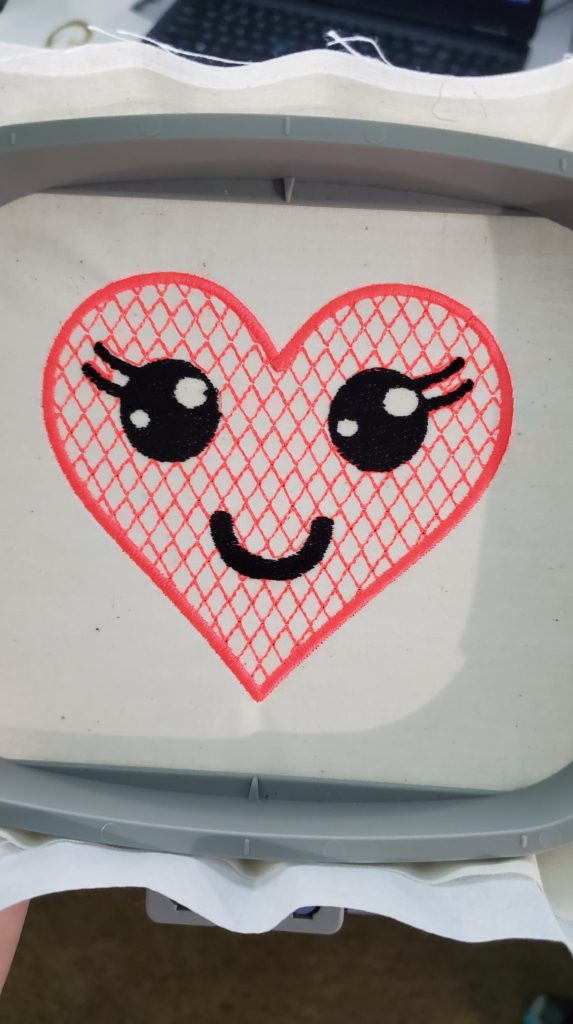 And there you have it folks! A completed embroidered design! Woohoo! I made something!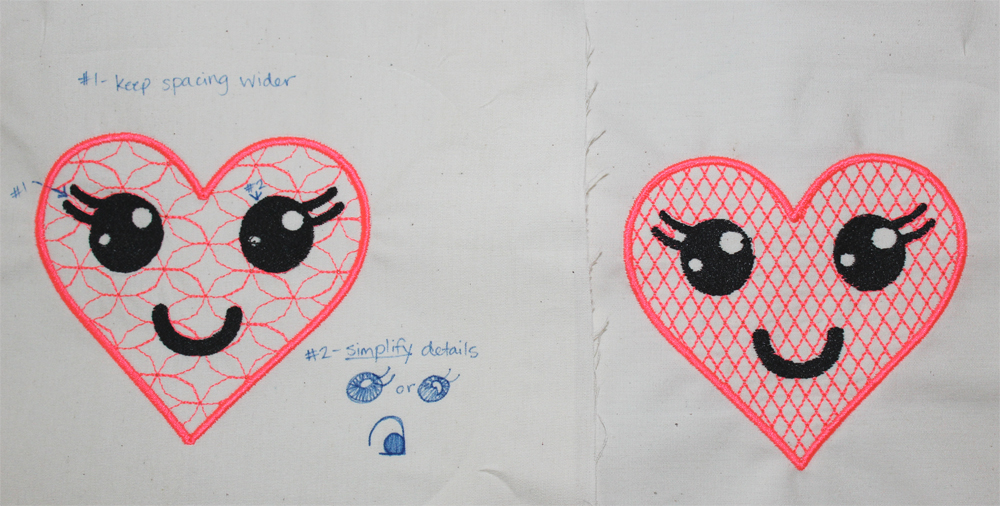 We played around with the different fill motif stitches and created a second heart (please excuse my scribbles, I was taking notes for myself, haha!). The beauty of this design is it is so easy to make matching designs, just change the fill motif and/or change the expression and then we have a set!
I don't know about any of you, but this was EXCITING stuff for me! A whole knew world of creativity has been opened to me and I. Am. Stoked!
Well ladies and gentleman, that is my introduction to you all and a little update on the beginning of collaboration between Courtney Does Crafts and The Beachy Quilter. 🙂
Next update?
We collaborated to create a quilting design for a quilt Mom (Tracy Greenlee, AKA The Beachy Quilter) will be entering into the Southwest Florida Quilters Guild show in February of 2020!
Stay Tuned!!
-Courtney 🙂