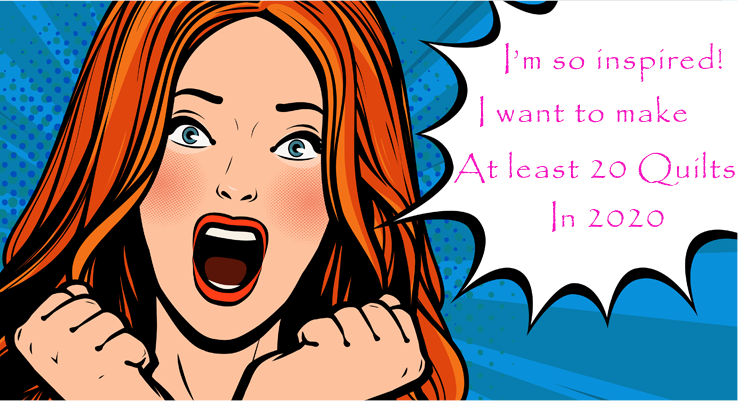 You are probably tired of seeing the cartoon image above that Eddie selected and named March Madness Maggie.  We here at The Beachy Quilter like to have fun.  We love to talk with people and hear their stories and shares some laughs.  We take our business seriously, just not ourselves.  We try to remain humble, funny, and inspiring to quilters of all ages and levels.  This is why we participate as a vendor.  We want our services and creativity to inspire others to take up the art of quilting.  So stop by our booth and see what all we have to offer.
At the Fort Myers show in February we brought a lot of fabric remnants from a Naples Guild member who is experiencing end-of-life issues.  She needs to de-stash her large collection and generate some cash. We are bringing four more boxes full of fabric.  If you purchase any fat quarters for $0.50 and buy the rolls of fabric at only $3 per yards – 100% of the proceeds go to her and her needs.  This is in the spirit of my history in quilting taught to me by my grandmother.  Eddie's grandmother was also a quilter and farmer, and when the need arose farming wives came from all around to help hand quilt a project, not for show, but for necessity.  They were poor and warmth was the only goal.  It is our hope that quilts we sell will be used to stay warm or brighten your day when life hits you with the unexpected.  Our color selections were inspired by our love of Hawaii, so each one is really a piece of paradise.
We wanted to play off March Madness with a series of special pricing on products and services, read here.  When people leave SW Florida to go back north, my business slows – so how can I attract more year-round business?  This is our first attempt, but we have our ears open if you have suggestions.  We have been busy beavers.  Eddie and Courtney have been working hard on the website content, plus developing our very first newsletter.  We look forward to comments and recommendations.  If you sign up for the newsletter at our booth, you will get a quilter car decal FREE. Otherwise $3 goes to our daughter Courtney, who has a four-year old daughter and our first granddaughter "Evelyn Grace."  Evelyn was diagnosed with autism spectrum and is doing fantastic in therapy, but her condition does not allow Courtney to work outside the home, so we hope you find some of her products and services worthy of patronage.
As always you can find us on Google, Twitter, Facebook and Instagram.  Please help spread the word by giving us ratings.  We do work very hard to earn your business and trust with your quilting projects.
In April, Eddie will unveil "Quilting and Embroidery with Edwina."  If you are familiar with Monty Python, you know the cast would sometimes dress up like women and do skits.  Eddie was corrupted by Monty Python, so he wants to humor us with quilting terminology, tips, and just plain silliness.  Remember our motto, "If you aren't having fun, YOU AREN'T DOING IT RIGHT!"
Have fun at the show and we hope, if your quilt is being judged, you win plenty of bling!